Michaela Daly | Director, Stoke-on-Trent
What was your pathway to joining Begbies Traynor Group?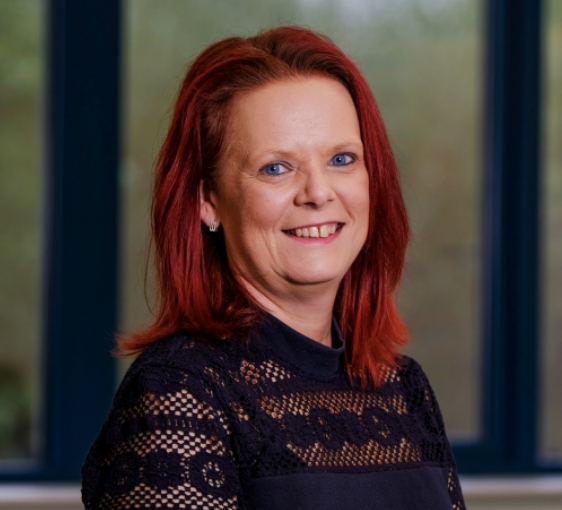 I joined Begbies Traynor Group in 2005, when the firm I was working for was acquired.  I subsequently left the firm in 2015, but then jumped at the chance to return in March 2019.
Describe your typical day 
A typical day for me would involve meeting with potential new clients, either in person or via Teams, to listen to and understand their issues, before advising them as to their available options.  A portion of my day will be allocated to ensuring the progression of existing cases; working with the team to approve and sign paperwork and assisting with some of the more technical queries. A large part of my role is to build and maintain relationships with other professionals, which means I often attend networking events before / after work and may use lunch as an opportunity to catch up with contacts. 
What sort of impact has flexible working had for you?
It has definitely had a positive effect.  The team appreciate the flexibility as it allows them to balance their work commitments with their personal lives.  They are happier for having this 'perk' and we are definitely more productive, as a team. On a personal level, I appreciate Begbies Traynor Group's stance on flexible working as I benefit from a much better work-life balance than in previous roles with other firms – which is important to me.
What do you enjoy most about your job?
Definitely meeting new people.  I have the opportunity to listen to people's stories and get to understand their businesses, which I find fascinating.  Every business is different and it's really interesting to learn more - no day is the same.
What is the most rewarding part of your job?
When we have that initial meeting with potential new clients, they often arrive defeated and very anxious about the situation they find themselves in.  After we've discussed the options available to them and talked about how those options might play out, you can almost see the wave of relief wash over them –more often than not, it isn't as bad as they first thought and that there is a solution.  I find that incredibly rewarding.
What have you learned in your time at Begbies Traynor Group?
It's really important to me that I champion our team and ensure that we progress together and I think the biggest thing I've learned is how to lead a team in that respect.  It is one thing to study a topic and gain qualifications, but completely another to lead a team!! 
How would you describe the work culture?
A friendly, supportive and vibrant place to work. It's great to be part of such a large network and to be able to bounce ideas or discuss technical issues with colleagues from other offices.
Why would you recommend Begbies Traynor Group?
Begbies Traynor Group places great emphasis on ensuring their staff are content and their attitude to flexible working is a testament to this. It attracts like minded people and is genuinely a great team to be part of!
What do you like to do outside of work?
When I'm not busy entertaining my young grandson, I love nothing more than heading out to a nice restaurant or a long walk with husband and two dogs.