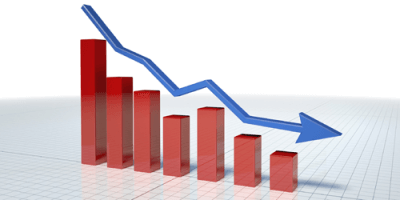 Date Published:
08/02/2020
What are unsecured creditors entitled to during company administration?
Company administration gives provision for unsecured creditors to have certain rights in a process many assume is going to result in little recompense. Their right to form a committee gives unsecured creditors influence during the entire process. and allows them to monitor proceedings as well as sanction some of the administrator's actions.
Initially though, creditors must be notified of the debtor company's position as soon as possible following an administrator's appointment, and receive proposals for the end-goal within eight weeks.
The right to receive information during the administration period
Administrators must inform all known unsecured creditors of the company's financial situation, and the fact that it has now entered administration, as soon as possible following their appointment to office.
Within eight weeks of being appointed, the administrator needs to state to creditors their intentions for rescue, or how they intend to deal with the company otherwise.  
If the administrator chooses not to call a meeting of creditors (and there are some circumstances under which they are not obliged), creditors with a minimum of 10% of the total figure owed, have the right to request a meeting.
Creditors must be kept up-to-date on progress during administration via reports sent every six months, plus a final report at the end.
The right to form a creditors' committee
Unsecured creditors can vote to establish a committee of representatives that monitors progress, and also helps the administrator where possible. The administrator must report back to the group at regular intervals, and hold meetings in person intermittently.
The committee will consist of three or five members, with an even number of members being avoided so there is no stalemate during a vote. One of the committee's first duties is to set the administrator's fee, and if a committee is not voted in, creditors still have the right to do this.
Generally, it is those creditors with the highest claim who are voted onto a committee. Part of their duty is to sanction some of the administrator's actions, such as if the IP is proposing a compromise with individual creditors about the level of repayment.
The repayment hierarchy
Although placed low on the hierarchy for repayment, unsecured creditors with no connections to the company rank higher than those who are connected via family or specific business relationships.
If the administration process fails to rescue the company and is liquidated, a pot of money (known as the 'prescribed part') is set aside for unsecured creditors to boost their chances of repayment.
This prescribed part is a percentage amount taken from the sale of company property with a floating charge, and 'ringfenced' for the benefit of unsecured creditors. It amounts to 50% of the first £10,000, and then 20% up to £600,000 maximum.
Begbies Traynor provide independent, confidential advice to companies facing insolvency. Our expert team offers same-day meetings to establish your needs, and discuss the best way forward.