Our Travel and Tourism Sector Experience
Tourism is estimated to contribute £106 billion to the British economy each and every year, supporting 2.6 million jobs in the process. While this is a hugely important industry, that is not to say it does not have significant challenges.
While the pound's poor performance over the last few years has made the UK a great value destination for overseas travellers, the uncertainty posed by Brexit – particularly in regards to visas – has the potential to demand dampen demand and subdue visitor levels.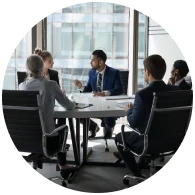 Find Your Begbies Traynor Group Professional
Use our People Search to find the person you need based on location or skillset.
Uncertainty yet opportunities abound
Despite the challenges, there will always be a demand for travel, therefore companies operating in this industry need to ensure they are in a position to take advantage of opportunities when they present themselves. This means ensuring both finances and operations are functioning at optimal levels. Any debt held by the company needs to be affordable and sustainable, while staffing needs to be at an adequate level to provide the service holidaymakers expect.
Advice on Rescue Options
Arrange a free consultation with an insolvency professional at Begbies Traynor – choose a time at your convenience and with no obligation.
Free Consultation
Advice from travel industry experts
At Begbies Traynor Group we have travel industry specialists who understand the sector and the unique challenges being faced. By adopting this sector-specific approach, we can provide you with the tailored advice you or your clients need, along with a bespoke plan of action designed to maximise the financial position of the company.
There are a variety of business turnaround and restructuring solutions designed to help those within the travel and tourism industry improve their efficiency, lower distress levels, and be in a prime position to seize new opportunities. Depending on the current financial state of the business, as well as the future aspirations for the company, we can work alongside you or your clients to explore a range of options ensuring the next step for the business can be taken in confidence.
Seizing new opportunities within the travel industry
Valuations by our specialist property consultancy experts can help provide clarity when it comes to exploring the possibility of acquiring a property in order to bolster operations and the accelerate growth of the business. Experts are on hand to help highlight potential properties in prime locations which meet your brief and future plans for the business. Conversely, if you are looking at selling an existing property owned by the business, Eddisons can be on hand to help you realise the true value of this while quickly identifying a proceedable buyer with the ability to complete within your optimal timescale.
Restructuring help for distressed travel and tour operators
If the business is still dealing with the financial fallout of Brexit or Covid-19, our business turnaround experts can advise on ways to improve cash flow and deal with outstanding monies owed. This may involve entering into negotiations with creditors – including HMRC – in order to restructure your liabilities. This can immediate free up cash flow, while providing long-term certainty to both your company and also to your creditors when it comes to repaying the borrowing. This can be achieved using a formal insolvency process known as a Company Voluntary Arrangement (CVA) which, once approved by creditors, becomes legally-binding on all sides.
If the company is weighed down by a complex operating structure, a process of business simplification can improve efficiency and reduce costs. Non-performing areas of the business can be identified, allowing valuable resources, money, and energy, to be diverting to the parts of the company which generate the majority of the income. Underperforming arms of the business can then be either scaled back or closed completely depending on your long-term objectives for the company.
Alternatively, administration helps to maximise creditor returns without increasing liabilities. This means that even if the company cannot be ultimately saved, outstanding creditors will typically receive more if the company enters into administration first, rather than going straight into liquidation.
Regardless of the current performance of the travel, tourism, or accommodation business in question, rest assured that there is a solution out there which can help, and by seeking industry-specialist advice, we can put you or your clients on the right road to recovery.