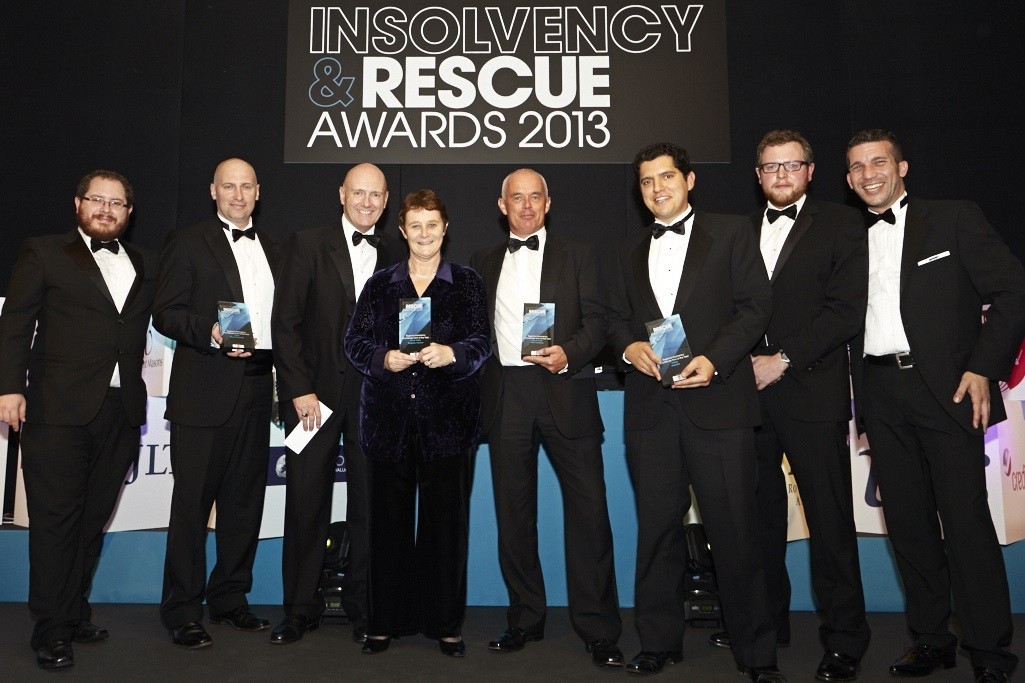 Date Published:
14/10/2013
Business recovery specialists Begbies Traynor have scooped a top insolvency and rescue sector award.
The company's South West Region, which has offices in Salisbury, Southampton, Portsmouth, Cardiff, Bristol, Bath and Exeter, took home the South West Regional Insolvency Practitioner Firm of the Year gong in the national Insolvency and Rescue Awards.
The award was presented to Begbies Traynor partner Julie Palmer, who heads up the South West Regional team, at a packed ceremony at the Lancaster London Hotel in the capital on 3 October.
Julie Palmer said: "It is a real honour for our region to be recognised in this way and is a testament to all the hard work of partners and colleagues in offices across the area we serve. Our aim is to help troubled businesses get back to health and prosper again for the benefit of all stakeholders, including creditors, staff and customers.
"The advantage with Begbies Traynor is that our experts are locally based, know the marketplace and are able to help businesses experiencing difficulties to address these issues and get back on the road to recovery. We also handle more serious cases, where continuing to trade is not an option, and in that event we seek to help secure the best possible outcome for stakeholders."