Date Published:
10/02/2021
It isn't common knowledge but directors may have a claim for redundancy when their company enters liquidation. They must be able to prove their status as an employee of the company, and fulfil more than an advisory or non-executive role.
Being eligible for redundancy means that other statutory payments may also become available, including holiday pay and arrears of salary. Initially, directors need to complete a form that is provided by the Insolvency Service. This helps to establish the details of their employment and role within the company.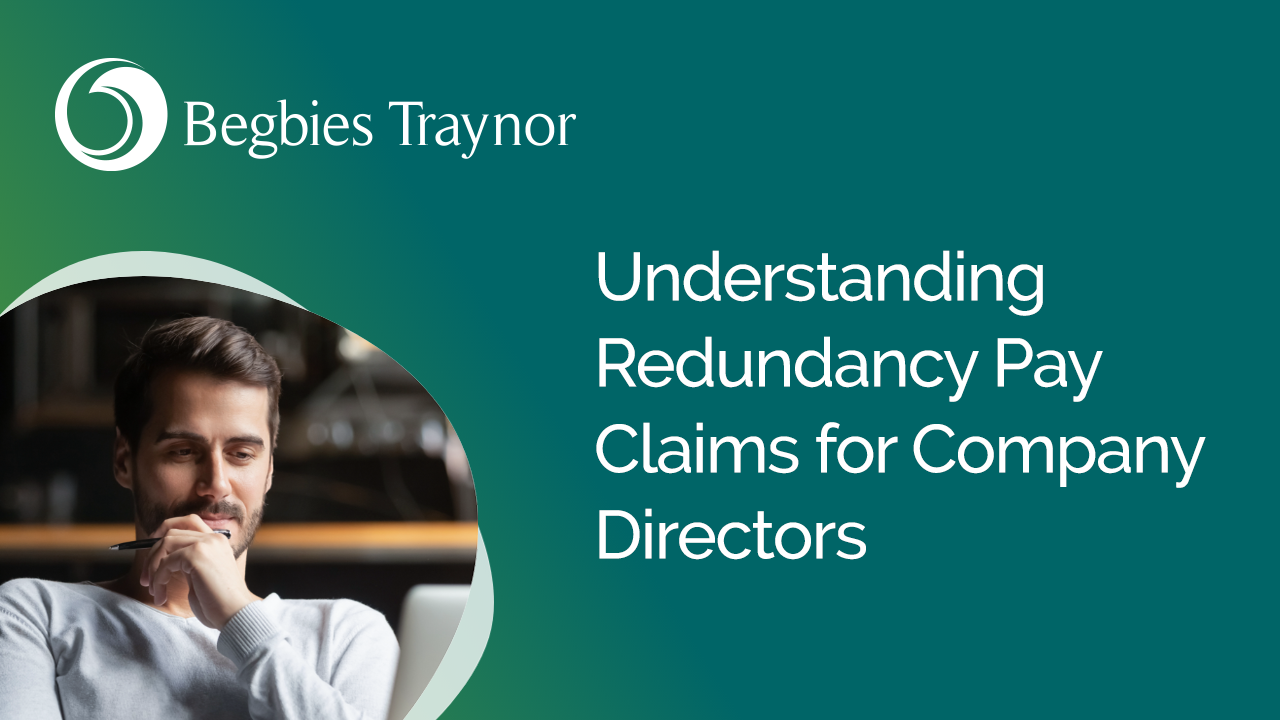 Eligibility criteria in more detail
To establish a director's entitlement to claim, the liquidator will need to know certain facts about their employment and day-to-day responsibilities, including:
Whether they have a contract of employment
If the company has been incorporated for more than two years
If the director worked for at least 16 hours a week?
Whether or not they carried out a practical role for the company
If a director has taken a salary using the PAYE scheme and can demonstrate that they have a similar connection to the company as other employees, then it is likely they will be eligible for various statutory entitlements in the event of insolvency.
Contracts of employment – written, oral and implied
One of the initial questions in establishing eligibility is whether or not a contract of employment exists, and if it does, whether it is written, oral or implied.
Sometimes directors have a similar relationship to the business on a day-to-day basis as their members of staff, taking a salary through PAYE and working similar hours, for example. For this reason it is commonly assumed by other staff, suppliers and customers, that they are an employee even though the contract with the company may not be in writing.  
A contract does not have to be written down in order to be legal. Some directors work as an employee following discussions between themselves and the board, assuming this role under an oral contract.
Although employee status is not as easy to prove as when the contract is written, this is a common scenario and the liquidator will take into account all aspects of the situation when coming to a decision.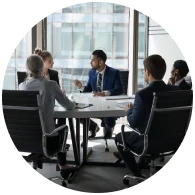 Find Your Begbies Traynor Group Professional
Use our People Search to find the person you need based on location or skillset.
How are employees affected by the liquidation process?
Liquidation often happens very quickly, especially if a creditor applies for the company's winding-up. Once a court order has been granted, there is no more that can be done to save the business and it will be removed from the register at Companies House.
The liquidation process begins with the appointment of a licensed insolvency practitioner (IP) whose purpose it is to realise company assets for the benefit of creditors. This can be a complex process, but employees are able to use the Redundancy Payments Service (RPS), a division of the Insolvency Service, to claim their statutory entitlements.
Claims are paid from the National Insurance Fund, or NIF, which is where national insurance contributions from employers, employees and the self-employed are held. The fund is used to make statutory payments such as the state pension and redundancy pay.
Which payments become available to eligible directors?
The Redundancy Payments Service (RPS) receives applications for:
Redundancy pay
The amount received is based on age, length of service (capped at 20 years), and gross weekly pay (maximum £571 per week), with a cap of £16,140 on how much can be claimed. These figures are likely to be updated again in April 2021. The calculation is made as follows:
18 – 21 years of age: half a week's gross pay
22 – 40: one week's pay
41 and over: one and a half week's pay
Arrears of salary and holiday pay
Up to eight weeks of unpaid wages and a maximum of six weeks' accrued holiday pay can be claimed.
Notice pay
Pay in lieu of notice applies in redundancy, with one week's notice being required for each full year of employment (up to a maximum of 12 weeks).
Statutory redundancy payments are not taxed, but tax and national insurance contributions are taken in relation to holiday pay and payments of unpaid salary. Claims must generally be made within the first six months from the date of liquidation, but in some cases this time limit can be extended to 12 months.