Date Published:
27/01/2020
Example of Distraint Notice and Inventory Checklist from HMRC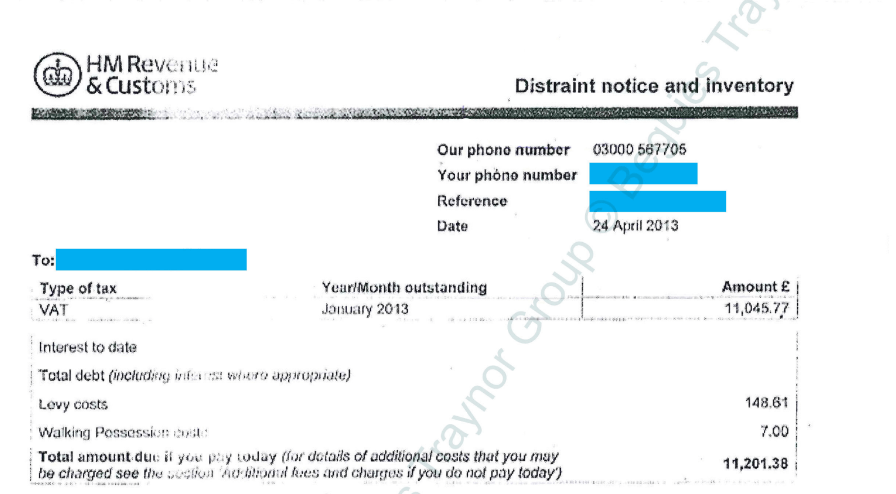 What does this letter say?
"I have today seen and distrained on the goods listed in the inventory below. I did this at xxx
If you do not pay the total amount shown above within 5 days of the date of this notice, including the costs of this distraint and any added interest, then I will arrange to see these goods."
What does this letter mean?
If you have received a Distraint Notice and Inventory letter from HMRC, it will be due to a prolonged failure to meet your company's tax liabilities such as VAT or Corporation Tax.
HMRC is the most common company creditor and issues letters of this nature every day to directors who have failed to pay taxes on time. The upshot of this is drastic action taken by the Revenue to reclaim monies by seizing your business assets and selling them at auction.
 
In these circumstances, it's best that you talk to a licensed insolvency practitioner as soon as possible – you can do this free of charge in a one-to-one setting at your nearest Begbies Traynor office.