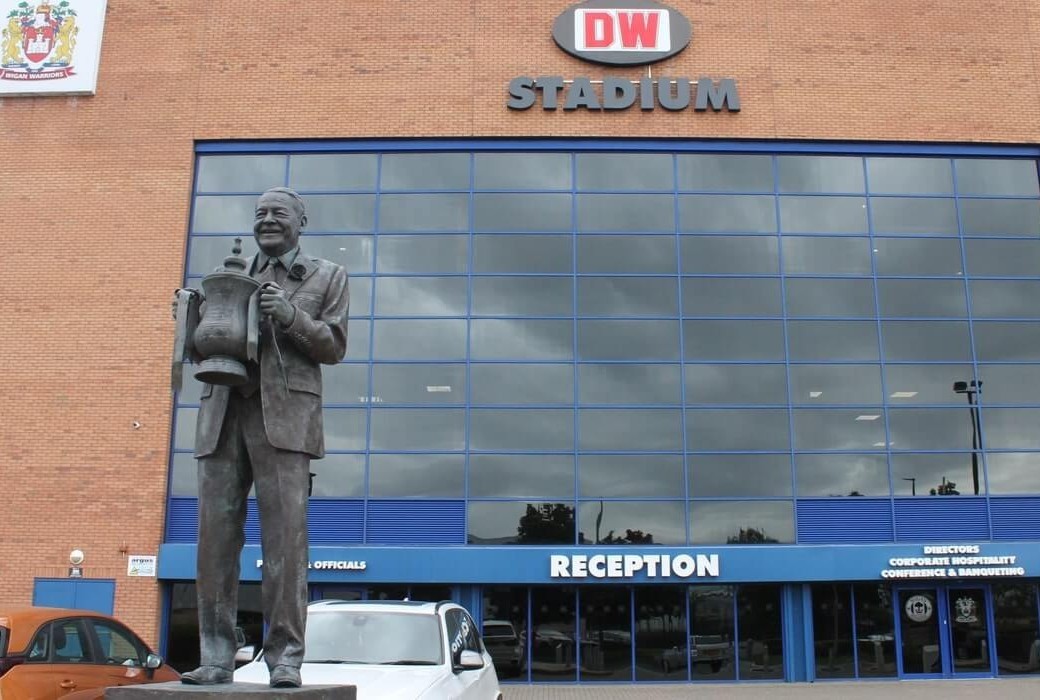 Wigan Athletic Football Club was placed into administration by its directors. The Football Club was made up of five companies: Wigan Athletic A.F.C Limited, Wigan Property Holdings Limited, Wigan Football Company Limited, Wigan Sports Management Limited and Wigan Athletic Holdings Limited.
BTG was appointed as Administrators of all five of the above companies.
Work undertaken
This was an incredibly challenging case due to the added pressures of the COVID-19 pandemic which left Wigan Athletic, and other football clubs, unable to take matchday revenues due to the games being ordered to be played behind closed doors.
The initial objectives were to finish the 2019/20 football season, pay the football player and staff wages month by month which were outstanding on appointment, and to find a buyer for the club.
Extensive negotiations took place with the English Football League (EFL) to appeal against their imposed 15-point deduction sanction. BTG sold players to generate funds to clear the football creditors. An appeal was launched, and whilst unsuccessful, BTG were praised by the panel for the level of work achieved in such a short time frame. We successfully finished the season and raised enough money to continue to pay players and staff wages. The team negotiated with the Hong Kong based owners, who agreed to waive their £24m claim in order to assist the rescue of the club.
Outcome
Against all odds, our Partners cleared all football creditors and managed to find a buyer for the club to stave off the threat of liquidation which would have seen an historic community football club disappear from the English Football League.